Adding custom data to tracking pixels
Using PastePixel it is possible to create a visualization based on custom data that you attach to tracking pixels (premium feature). Your custom data will be shown in a donut-chart, like so: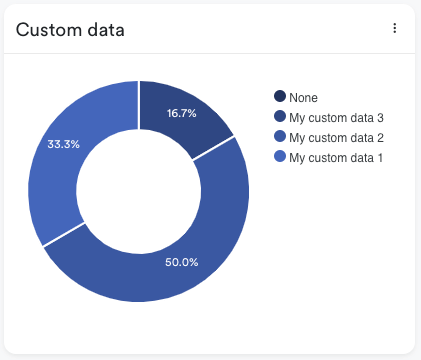 To embed custom data to your tracking pixels, you simply add the following string after your pixel URL: ?cstm_data=YOUR_DATA_HERE, where you can place your own data in (with a maximum of 56 characters). For example: https://pastepixel.com/image/QcDqvga026XwcxXuekWv.png?cstm_data=YOUR_CUSTOM_DATA. When you send out tracking pixels, you are able to add different custom data to different persons that you send mails to.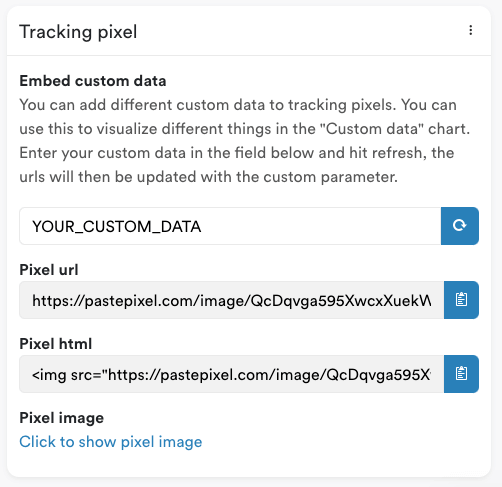 You are also able to add the same URL-parameter to trackable URLs. However, this data does not get visualized at the moment. But are able to see it, and it also gets exported in the CSV-exports.
Created:

20-May-2020 15:54
Last updated:

23-November-2020 18:04