How to prevent tracking yourself (IP-address blacklist)
You sometimes don't want to track everybody, including yourself. To give you more control on preventing to track yourself or somebody else, we have the IP-blacklist. IP-addresses added to the blacklist will be excluded from all visualizations.
There are various ways to add IP's to the blacklist. Whenever your mail tracking detect that you are tracking yourself, you will see a message. There you can immediately add yourself to the blacklist.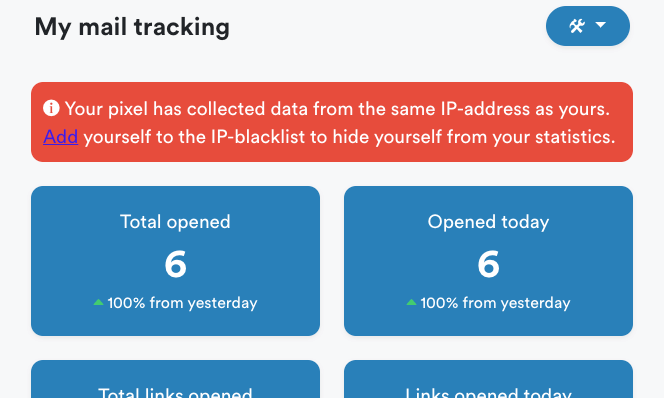 You can add someone else to the IP-blacklist by exploring the raw data. When you expand the table to view the full data, you'll see a "Blacklist IP" button. When pressing that button, the IP-address will be added to the blacklist.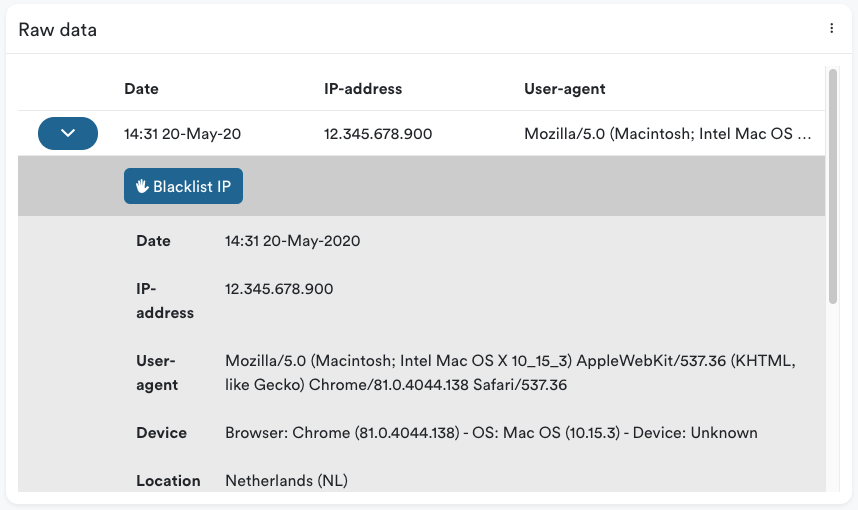 Alternatively, you can access the IP-blacklist from your My Account page. There you'll see the tab-page "IP-blacklist". Here you can manage your entire IP-blacklist: you can add and remove entries. Your own IP-address will already be filled in the text field. This way you can easily add yourself to the blacklist without having to find out your own IP-address.